Content Marketing Portfolio
From blogs to email campaigns, I believe it's important to create engaging and exciting content that grabs customers at every step of their journey. My writing and editorial experience aid me in creating campaigns that are thorough and specific to client needs.
Fall Project Push Campaign - Merida
Goal: Drive engagement and leads with a focus on the company's quick ship products.
Time frame: September to October 2017
Blog Content
Goal: Create interest in tufting products before the launch of Merida's new tufting line. Gather original UGC on social and increase web traffic to the collection's landing page.
Time frame: Lead up to launch in July 2017.
Blogs
Email Newsletters and in-studio prints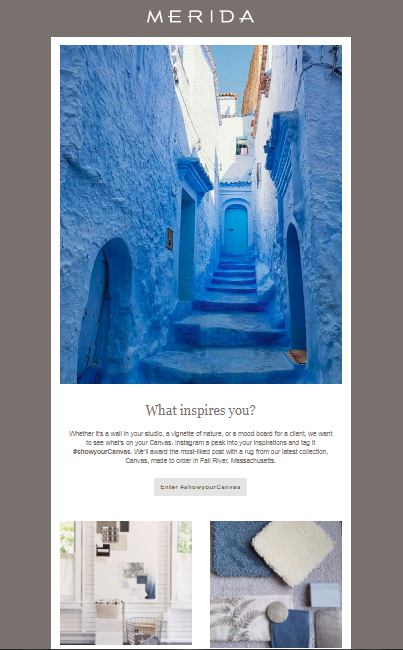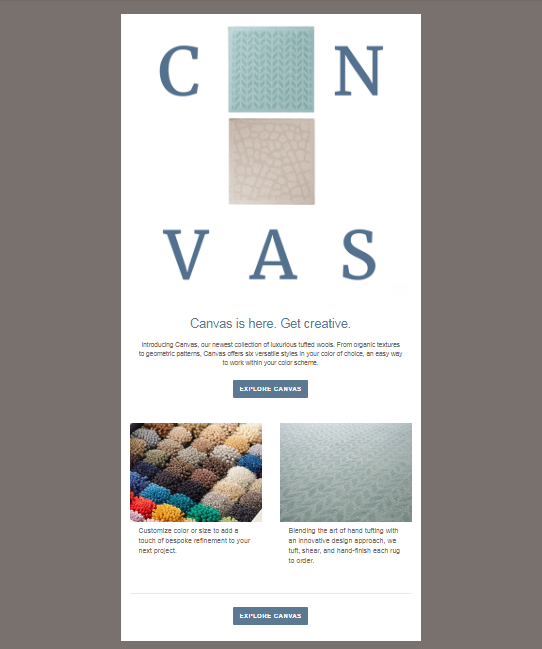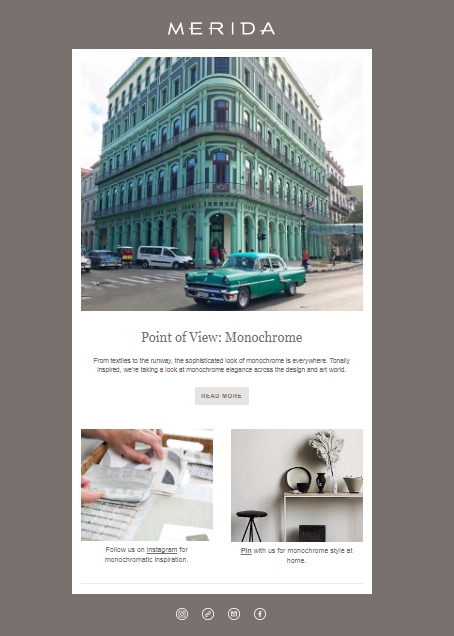 Social Campaigns - #showyourcanvas UGC campaign and contest